---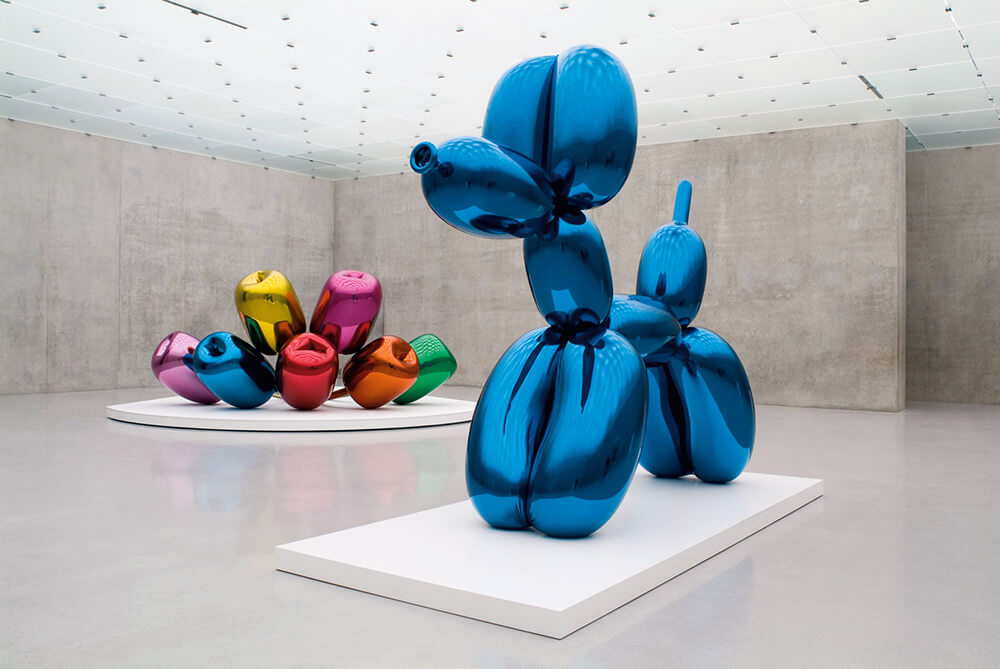 Jeff Koons at the Braod
Jeff Koons 3 Decade Retrospective Attracts Record Crowds
A 3 decade career retrospective of Jeff Koons art attracted record attendance at the Guggenheim Bilbao, the last stop in an International museum tour that closed in September 2015. Jointly organized by the Whitney Museum and the Centre Georges Pompidou, Jeff Koons: A Retrospective launched at New York's Whitney Museum.
In November 2013, Jeff Koons Orange Balloon Dog, one of five unique variants, sold for $58.4 million at Christie's NY, becoming the most expensive work of art by a living artist ever sold at auction.
Now the most expensive living artist, Jeff Koons is also influential and highly controversial. Lady Gaga collaborated with Jeff Koons on her album ARTPOP and New York Magazine heralded Jeff Koons as the most successful american artist since Andy Warhol.
Jeff Koons draws inspiration from advertising and entertainment. Jeff Koons has stated his artistic intention is to communicate with the masses.
Appearing on The Colbert Report, Jeff Koons discussed his inspiration for creating the Balloon Dog Sculptures from the Celebration series. Jeff Koons told Stephen Colbert: I've always enjoyed balloon animals because they're like us. We're balloons. You take a breath and you inhale, it's an optimism. You exhale, and it's kind of a symbol of death.